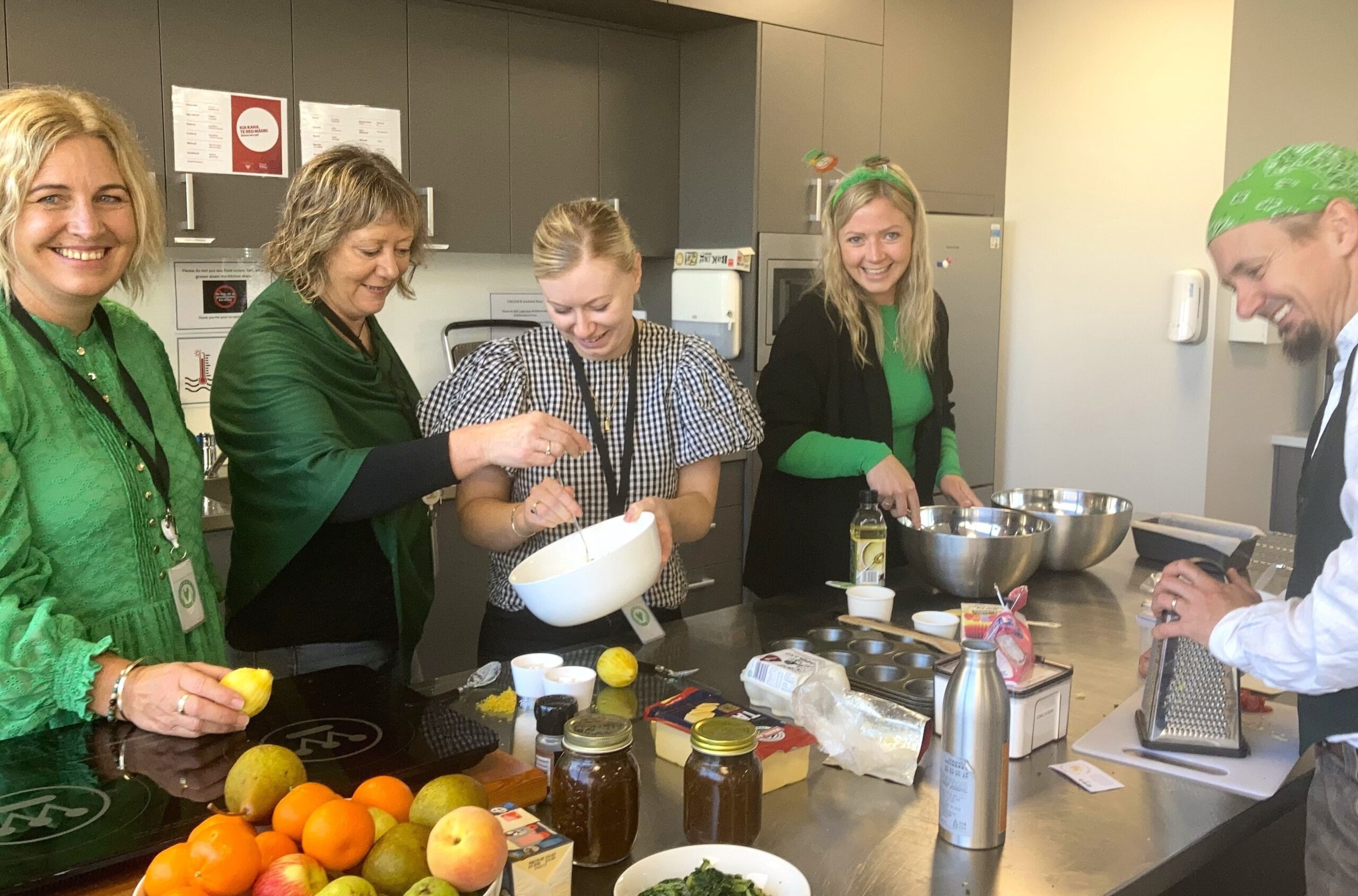 Global Recycling Day & St. Patrick's Day at MVM
Mataura Valley Milk's Culture Club and Green Team put on morning tea, and a clothes drive on March 17th in support of 'Global Recycling Day'.
Our morning tea consisted of delicious sustainable treats made with 'Rescued Kitchen' products. Rescued Kitchen is a New Zealand Business that is on a mission to lead New Zealand to a zero-food-waste-to-landfill future. Taking surplus food from zero to hero. Giving it a lot of love and a total makeover to create delicious upcycled ingredients and tasty treats. Find more about Rescued Kitchen here – https://www.rescued.co.nz/
Numerous clothes were donated by our team members, and these will be donated locally.
As you can see, the team also got amongst St Patrick's Day and wore green.
What a fun morning amongst colleagues.