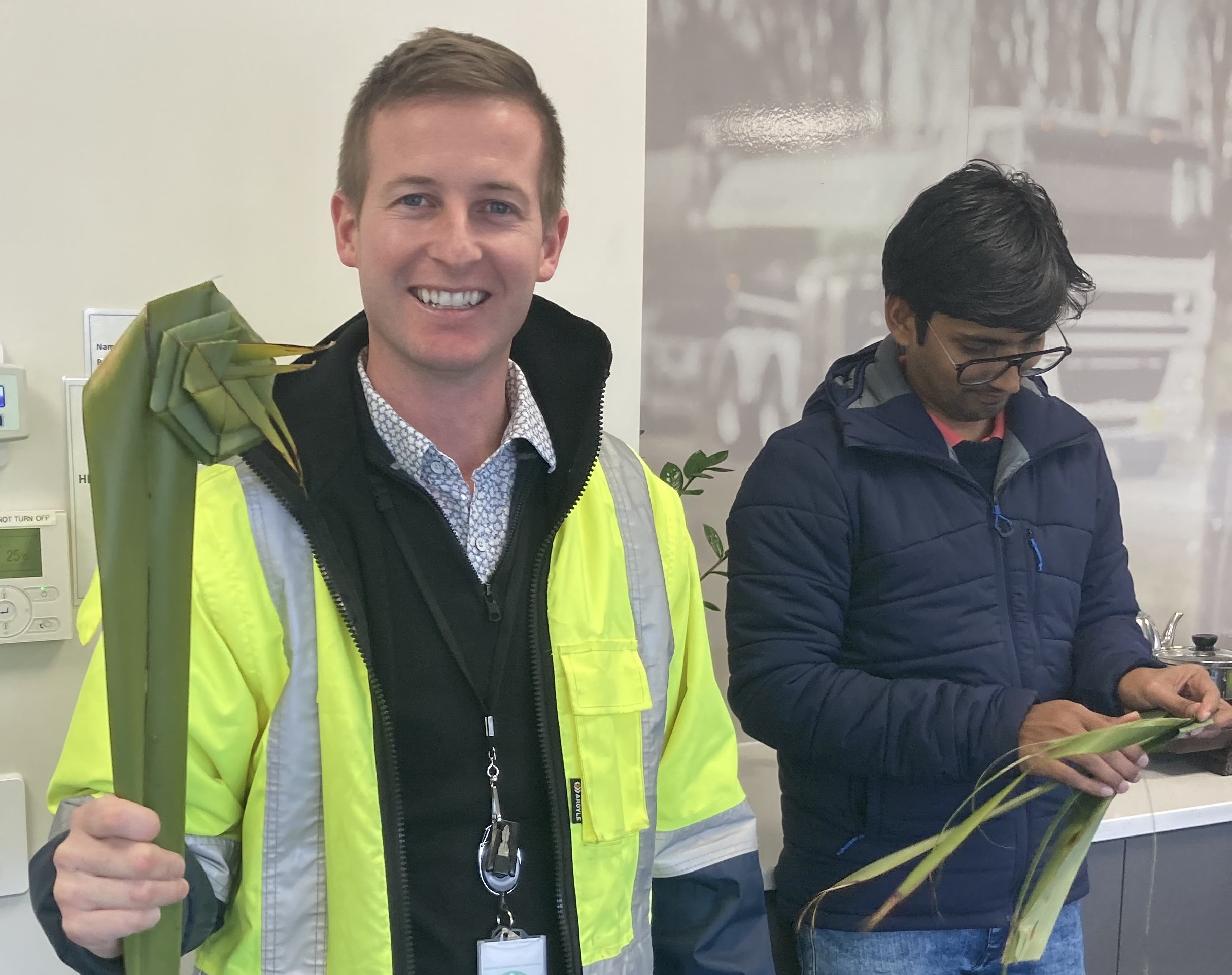 MVM Celebrates Matariki
In Māori culture, Matariki is the Pleiades star cluster and a celebration of its first rising in late June or early July. This marks the beginning of the new year in the Māori lunar calendar. Today the MVM Team came together to create a beautiful display of flax flowers. The flowers will be displayed at reception over the month of July.
Thank you to Olivia Miller, our wonderful People & Culture Coordinator, and Culture Club representative for collecting the flax to make our celebration possible.
Some tips on flax weaving:
Flax weaving follows a long rich tradition passed down from ancestors and is a strong symbol of the survival of Māori culture.
When cutting flax you must cut on a diagonal, away from the plant's heart and from top to bottom.
Traditionally the flax scraps were returned to the ground by the bush they were cut from as a gift to earth. However nowadays, it is best not to do this. This material provides a home for insects and diseases. We must instead still return the scraps to the ground but not by the bush.