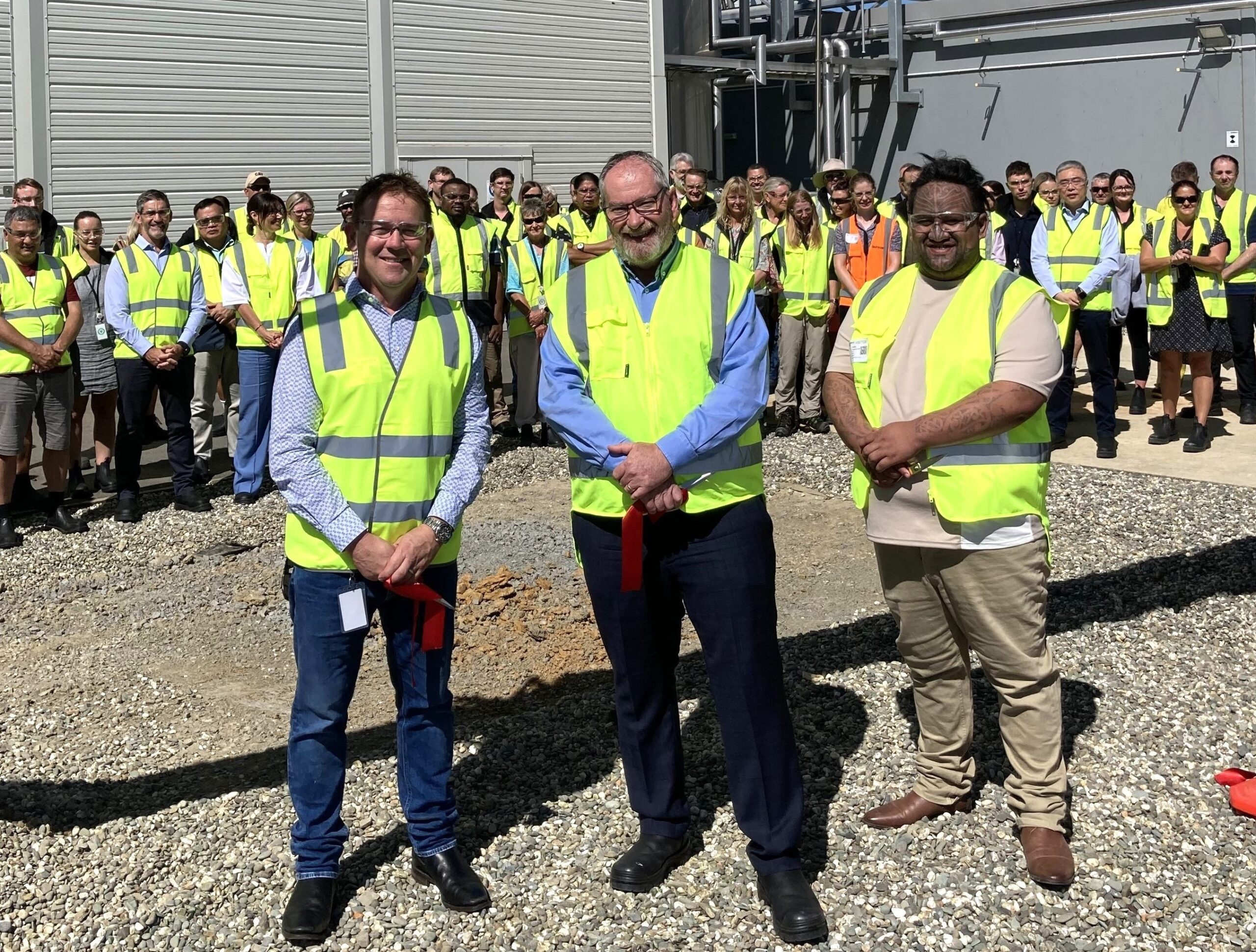 Project Recharge – Ground Breaking Ceremony
Mataura Valley Milk is extremely proud to have marked the start of the construction phase for Project Recharge.
Our Project Manager, Scott Waddell, broke the ground on which the new boiler will be installed at a ceremony on site on the 19th of January. Site preparation and initial construction works will be fully underway in February.
The groundbreaking ceremony was attended by representatives of the Hokonui Runanga, who conducted a blessing ceremony, as well as key stakeholders and Mataura Valley Milk team members. It was also great to have The a2 Milk Company's recently appointed Chief Supply Chain Officer, Chopin Zhang, at the ceremony.
The project involves the replacement of the existing coal-fired boiler with an electrode boiler, reducing carbon emissions by 22,000 tCO2e per year. The new boiler will operate on 100 percent renewable energy provided by Meridian Energy, New Zealand's largest 100 percent renewable energy generator.
Thank you to everyone involved in Project Recharge so far. Today was a milestone we can all be proud of.
Photo: From left, Jason Franklin (PowerNet – CEO), Bernard May (Mataura Valley Milk – CEO) and Matu Coleman-Clarke (Hokonui Runanga – Senior Cultural Advisor).